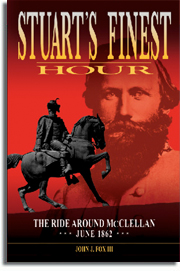 The Ride Around McClellan,
June 1862
by John J. Fox III
2013, Angle Valley Press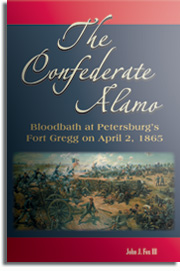 Bloodbath at Petersburg's
Fort Gregg on April 2, 1865
by John J. Fox III
2010, Angle Valley Press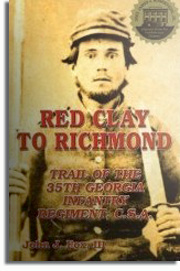 Trail of the 35th Georgia
Infantry Regiment, CSA
by John J. Fox III
2004, Angle Valley Press
Welcome
Welcome to the website of John J. Fox, former Army officer, pilot and lifelong student of the War Between the States. This website contains information about my writing and civil war books.
Thank you for visiting here and thank you for your interest in the history of this great country, the United States of America. I also want to thank all the great teachers (especially English & History) I had through the years who either beat sentence structure into my head or made the past come alive.
Exciting News
CIVIL WAR TIMES February Issue Feature Article "Confederate Alamo"
January 31, 2017 –    I am pleased to announce that the February 2017 issue of Civil War Times has my feature article Confederate Alamo on pg. 34. This article is based on my 2010 book The Confederate Alamo: Bloodbath at Petersburg's Fort Gregg.
The Confederate Veteran magazine [March/April 2015] featured my article on the cover to commemorate the 150th anniversary of the bloody Battle of Fort Gregg also known as The Confederate Alamo. The article was excerpted from the award-winning book that Angle Valley Press published in 2010. To see copy of cover go to Angle Valley Press website
The Spring 2015 issue of The Civil War Monitor magazine in their "Books & Authors" section written by noted Petersburg Campaign Historian and Pamplin Park Director Will Greene included The Confederate Alamo as one of the five best books on the Petersburg Campaign. Greene wrote, "Fox makes his story live and breathe."  To see copy of article click on   Angle Valley FB link     and    visit   The Civil War Monitor website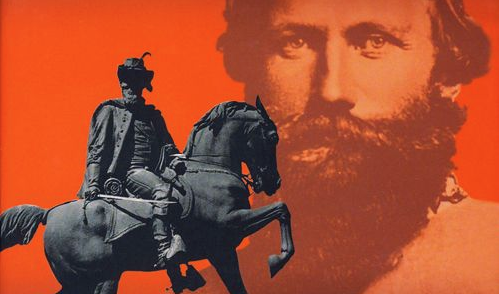 2014 IPPY Award [Independent Publisher] Bronze Book Award for Best Regional Non-Fiction in Mid-Atlantic.
Many people are aware that J. E. B. Stuart was a famous cavalry general who rode for the Confederacy. Yet, how did this twenty-nine-year-old former U. S. Army lieutenant become the 1860's version of a media sensation? What did he do to become a household name throughout the land? At the beginning of June 1862, George McClellan's huge Union army stood poised to decimate the Confederate capital of Richmond. The city faced chaos as thousands of civilians fled. Confederate army commander Robert E. Lee wanted to launch his own attack but he needed to know what stood on McClellan's right flank. John Fox's upcoming book, Stuart's Finest Hour, places the reader in the dusty saddle with Stuart's men as they recon Hanover and New Kent counties. Using eyewitness accounts, this first ever book written about the raid follows Stuart's 110 mile route, deep behind enemy lines, all the while chased by Union troopers commanded by Stuart's father-in-law, Philip St. George Cooke.
read more